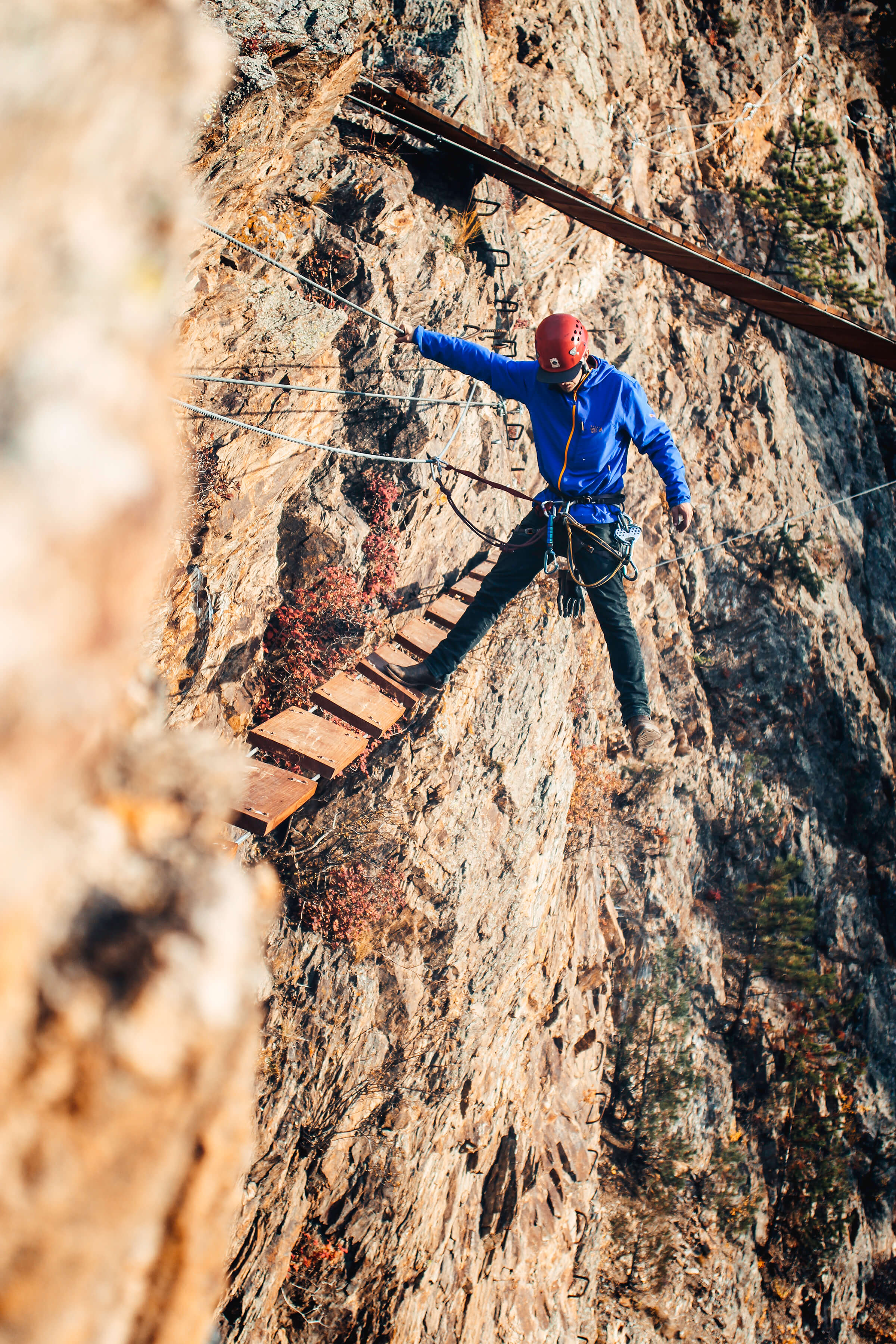 By: Faith Partain
What is an adventure? The answer to that question is completely subjective in my opinion, but for me going on an adventure means trying something new, or even trying something you have done before, but in a new, different, exciting way. This little adventure I am about to drag you along with me took on a few forms and shapes along the way, but it all started when I made the decision to leave Tulsa, OK.
The way I could describe my life in Tulsa was definitely appropriate for the state I lived in. You could sum everything up as basically just OK (pun intended). My best escape was found in the winter of 2018 when I discovered snowboarding in the mountains of Summit County, Colorado. My boyfriend, Tyler, had decided to spend the winter working at a ski resort in the area, which afforded me the opportunity to come visit and discover the majesty that is the Rocky Mountains. As soon as the winter season was over and it was time for Tyler to return home, we made the decision to sell our house and move to Silverthorne, CO. There is no arguing the idea that everything that brought us to Summit County was an adventure in itself, but those choices have also led us to some of the most fun and thrilling adventures we have ever set out to conquer!
After the move and the decision to accept a position working for the adventure company AVA in Summit County, even more adventures were on the horizon.
AVA is a really great company to work for in many different ways, but the thing that made me choose to accept this position, is the idea that every member of this company continually encourages you to make adventuring a part of your life. I have had some amazing opportunities to go whitewater rafting, zip lining, and more. Being allowed the opportunity to make various adventuring a consistent part of my life has really enhanced every part of being in Colorado!
My Favorite Adventure to Date:
My personal favorite adventure thus far has been the Granite Via Ferrata Course. The trip started with a positively majestic drive through the mountains from Silverthorne to AVA' s Granite outpost just north of Buena Vista, CO.
I arrived at the outpost 15 minutes before our trip and met our aerial adventure guide, Adrian. Adrian was enthusiastic in general and full of zeal for the trip we were all about to embark on together. We introduced ourselves and discussed the structure of the trip while we waited for our other comrades to join us at the outpost. Once all members of our adventuring party had arrived we were ushered into the "Aerial Garage" to prepare ourselves and get all geared up for our adventure.
Gearing up
The intensity of the trip began to set in as I felt the weight of the harness, ferrata device, and additional carabiners fall heavy onto me as Adrian helped me adjust all of my gear appropriately.
Our party included Tyler, myself, Adrian, Sean (another aerial guide assigned to help steer us through our course), and a few teenage boys on an excursion meant to celebrate their high school graduation. We began our aerial adventure with an instructional course fondly named "Ground School". Adrian kept us thoroughly engaged and entertained while we went through the more "boring" part of our trip. The second we had every box on the instructional guideline paper checked, our group set off into the wilderness to conquer our course!
Zip in and zip out
We began our conquest by zip lining over tree tops to our beginning cliff side traversing site. The feeling of jumping off of a platform and being caught by this magical metal device that keeps you secured to a wire strung high across a beautiful stretch of land is unparalleled. You literally fly through the air to the next place where your feet can touch the land again while you take in the passing by environment.
Time for the climb
So we started off with these amazing views and a touch of a thrill from the zip line and then continued to our first actual experience on the via ferrata. Adrian and Sean were diligent to keep us feeling as safe and secure as was possible in the face of our adrenaline pumping activities. They ensured that there was not a single second in which we were not securely attached to the aides set up along the course via our harnesses, ferrata devices, and various carabiners. As an adrenaline junkie of sorts, I honestly did not expect this course to impress me much on the excitement scale, but boy was I wrong.
Over the next three hours we defied gravity in the most bad-ass ways our course designers could imagine! We traversed cliff side with mere inches of rock to cautiously rest our feet on, braved our way across the ever unstable slack-line stretched high across the earth, and repelled our way down the cliff side to eventually place out feet back on the land.
The adventure of a lifetime
Just being in Colorado is an adventure in itself, but when you add in an adrenaline pumping activity like the Granite Via Ferrata course you find yourself with a memorable experience that is beyond compare. If you are a thrill seeking type personality, I recommend that you go on this trip! If thrill seeking is not necessarily your cup of tea then AVA offers plenty of more mellow options to please every personality type on a Colorado vacation.
Regardless of your personality, budget, or destination adventure is everywhere, and I encourage each and every one of you to be diligent in making adventuring as much as part of your life as possible!