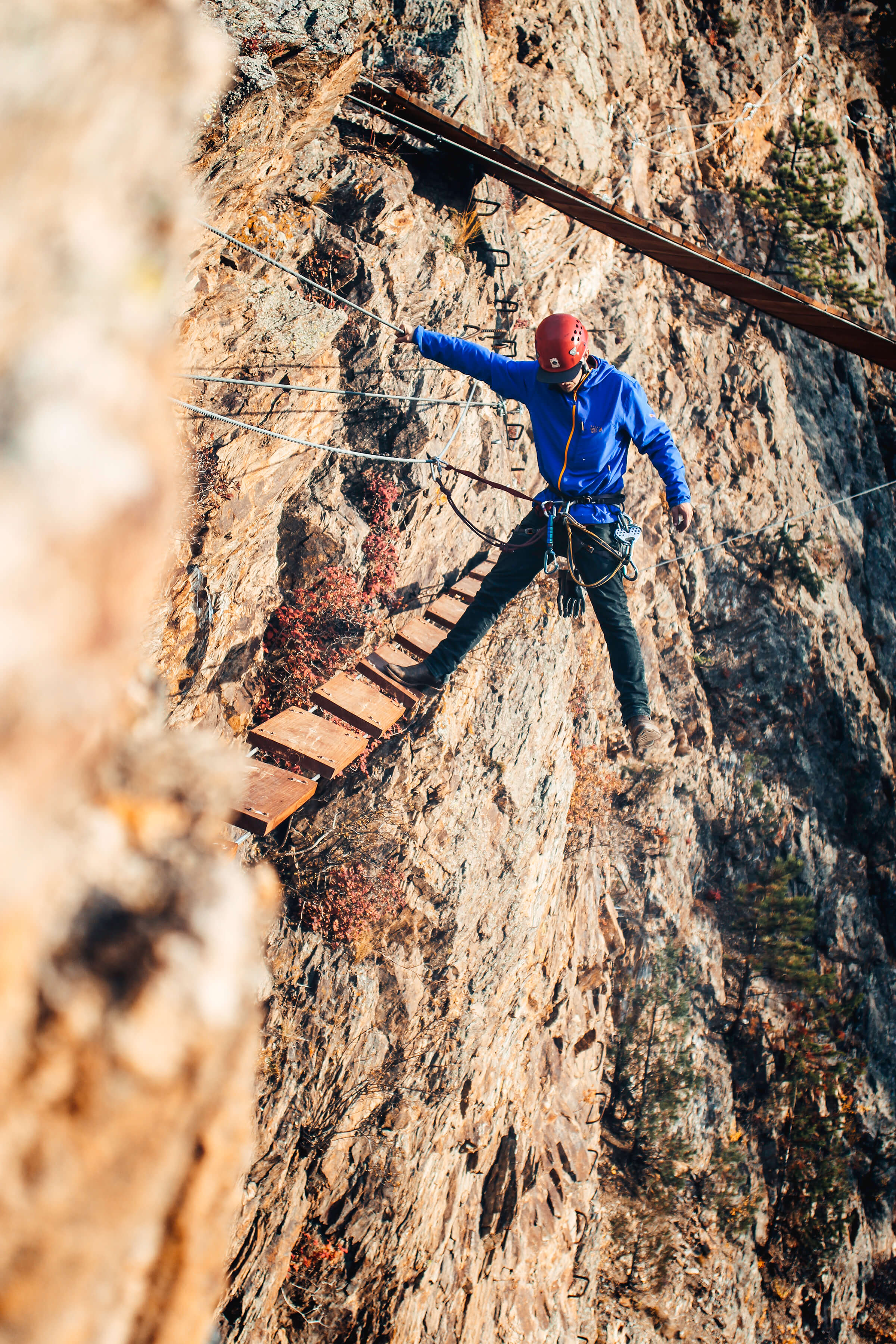 The holidays are right around the corner and everyone is looking for the perfect Christmas gifts to give this time of year. I can give you a great hint on where to start…a gift certificate for a Via Ferrata from AVA Rafting & Zipline.
Not sure why it would be great gift? Let us explain.
Avoid the Busy Malls
For starters getting a gift certificate is a great way to make your shopping a little bit easier while at the same time avoiding the busy shopping malls and other hectic stores. AVA has you covered because giving a gift certificates is a great option helping you stay on budget when giving gifts, especially if you are not sure what that person may or may not want.
First, Tell me more about Via Ferrata
Now if you personally do not know what a via ferrata is, you aren't the only one! Via Ferrata stands for "the iron way" in Italian and were first used during World War I in the Dolomites to help soldiers traverse across difficult terrain.
Unforgettable Views
With that being said, the via ferrata is the perfect activity for those that are not avid climbers, but would love to see and experience the same sights that climbers get to see every day. You do not need all of the gear required for climbing especially the uncomfortable shoes.
For those that are not expert climbers, you will get the opportunity to climb to high altitudes safely.
Choose from Two Incredible Locations
Mount Evans 
With AVA we have two locations for our Via Ferrata experiences. The first AVA location we have is in Idaho Springs, and is our Mount Evans Via Ferrata. The Mount Evans Via Ferrata is a combination of ladders, rungs, carved steps, and bridges that help you move across and up a cliff face. This adventure is an assisted guided tour where you will clip into cables alongside the cliff.
Granite, Colorado 
The second AVA Via Ferrata is in Granite and brand new! This custom course built into the topography of the mountainside also offers once in a lifetime views and challenges that will challenge you physically and mentally. Like the first location it's combination of ladders, rungs, bridges,etc., and will be sure to get your adrenaline pumping! These adventures have a minimum age of 12 and a maximum weight 250 lbs.
With the two different locations of the Via Ferrata, this is a no-brainer for an awesome Christmas gift certificate. If the lucky recipient is in the Denver area, Summit County, or staying in any of those areas; our Idaho Springs location is only 30 minutes from downtown Denver, and is a quick getaway from the hustle and bustle of the city. Of course for those visiting the Buena Vista area or living around there as well this is also an awesome gift to receive too.
Try Ziplining Too
If the via ferrata still gives you some hesitation, or if your adventurers are still too young to do the via ferrata, don't forget about ziplining which is always an exciting adventure and great alternative to the Via Ferrata.
So be sure to check out www.coloradozipline.net or www.coloradorafting.net to get those holiday gift certificates!