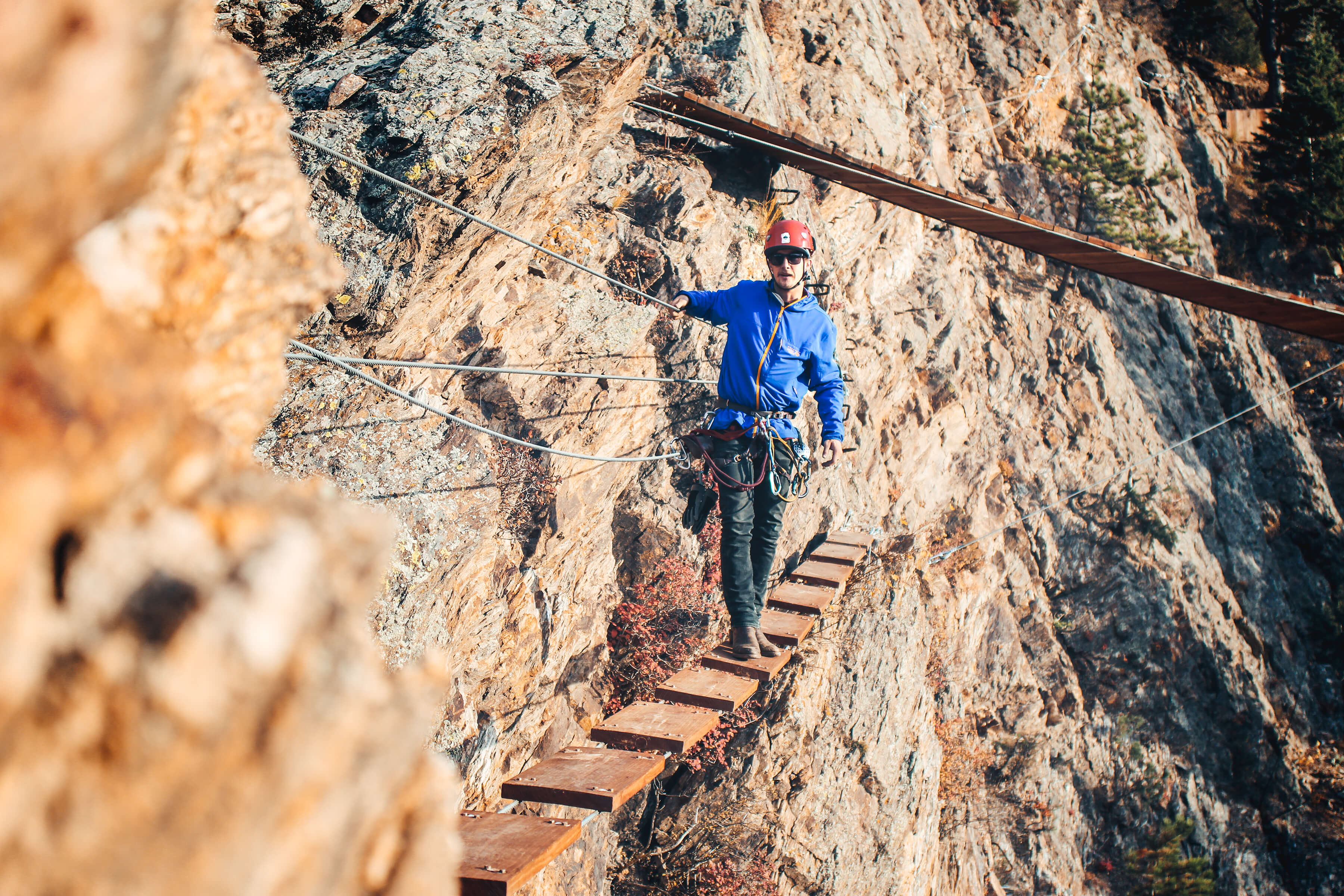 Spring break is on the horizon and if you're feeling anything like we are, you're probably planning your getaway to Colorado for a week.  There's nothing like a beautiful blue bird day on the ski slopes, but that may not be as achievable this year due to the way the world currently is.  Get your lift tickets booked now, then explore all of the other activities Colorado has to offer.  There are plenty of things to do in Denver and beyond!  Here are the best adventures within a day trip of Denver, Colorado to dive into this spring break.
Hikes Close to Denver, Colorado
Golden, Colorado is home to Coors Brewery and just 20 minutes west of downtown Denver.  Whether you're looking for a challenge or just need a small family outing, you've got plenty of optiosn near the town of Golden.  Pro tip: try to find the south face of a mountain/trail to venture out on.  Due to where the sun sits in the winter, you'll have more lucky finding dry, non-slippery paths here.
Beginner Hikes
North Table Mountain Park
The beginning of this hike packs a punch, but once you get to the top of that climb you'll catch some incredible views and have a flattop mesa to explore.
Clear Creek Trail
Head west from downtown along the river and enjoy a flat, well maintained trail along Clear Creek into the canyon.  This path is great for families with kids in strollers or even for a cruise on your bike.
Intermediate to Advanced Hikes
Chavez and Beaver Brook Trail Loops
At about 5 miles, this loop is rated moderate and is right off of I-70 near Genesee Park.  Park your snowshoes or spikes with you, as this trail is a bit further into the mountains with decent tree coverage.
Mount Galbraith Loop
Another moderate trail with a distance of about 4 miles, Mount Galbraith overlooks the city of Golden and is a small jaunt away from the town.  High traction shoes are absolutely recommended at this location, due to the beginning of the trail not seeing much sunlight over the winter months.
Adrenaline Rush Adventures Near Denver
Terror-Dactyl Canyon Swing | Cave of the Winds Mountain Park
This one is definitely not for the faint of heart.  Located in Manitou Springs, Colorado west of Colorado Springs, Cave of the Winds Mountain Park's Terror-Dactyl Canyon Swing will have you flying off the edge of a 200-foot cliff at nearly 100 miles per hour.
Mount Evans Via Ferrata | AVA Rafting & Zipline
Only 45 minutes west of downtown Denver high on the cliffside above Idaho Springs is AVA's Mount Evans Via Ferrata.  Situated at the base of the Mount Evans Scenic Byway, this course provides breathtaking views of the Continental Divide.  Opening early March, you can venture out on this mountaineering excursion 5 days a week and take a break from those ski lift lines in Summit County.
Snowmobile Tours | Grand Adventures
There's no doubt that one of the best ways to explore Colorado's beautiful snowy mountains is via snowmobile.  Grand Adventures in Winter Park offers guided and private snowmobile rentals to get you venturing through the Rockies for an afternoon.
Explore a National Park
There are many National Parks in Colorado, but the  The closest one to Denver is Rocky Mountain National Park.  It's only an hour and a half drive from Denver and has over 265,000 acres for you to gawk over.  If you're wanting to make a few days out of a park visit, you can also check out Black Canyon of the Gunnison or the Great Sand Dunes.  Black Canyon of Gunnison National Park is five hours southwest of Denver and offers red rocks a plenty and the amazing feeling of being in the middle of nowhere.  Black Canyon is often less trafficked and is a local favorite to visit.  The Great Sand Dunes National Park & Preserve, four hours southwest of Denver, feels like a movie green screen of the desert put down at the foot of the beautiful Sangre de Cristo Mountains.  Be sure to look into a sandboard rental while you're there and bundle up!
Call AVA Rafting & Zipline today to hear all of your options for this upcoming spring break!  We hope to see you on our mountaineering adventure soon.